Grow your business with our expert brand development services
Welcome to Success Arena, your dependable source for services and brand growth. We are here to assist you in creating a powerful and memorable brand that connects with your target market and distinguishes you from the competition. We guarantee that every facet of your brand is successfully optimised with our wide range of services.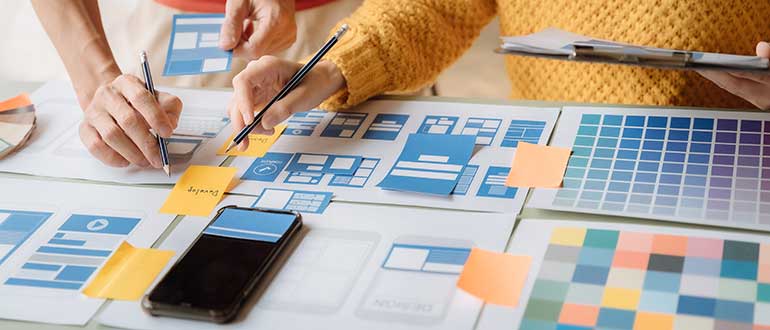 In our opinion, a strong brand strategy is the cornerstone of a prosperous company. Together with you, our team of specialists will create a compelling brand strategy that is in line with your company's objectives and core values. We carry out in-depth market research, pinpoint your target market, and develop a distinctive brand positioning that sets you apart from your rivals.
Establishing a strong brand identity is essential to making an impact on your customers that lasts. We provide a full range of services, such as logo design, typography, colour schemes, and visual styles, to establish a memorable brand identity. Our talented designers will make sure that every visual component properly conveys the personality and values of your brand.
Establishing a connection with your audience requires clear and consistent message. We collaborate with you to create an engaging brand narrative and messaging framework that conveys your distinctive value proposition. In order to successfully communicate your brand's message and arouse the necessary emotions, our team will create compelling and engaging content across a variety of media.
Having a strong online presence is crucial in today's digital environment. To build and preserve a consistent brand image across all digital platforms, we offer digital branding services. We make sure that your business maintains a consistent online persona through everything from website design and development to social media branding and email marketing.
We develop thorough brand guidelines that serve as a reference for all of your brand-related actions in order to preserve brand consistency. The use of logos, typography, tone of voice, and visual style are all covered by these rules. You can make sure that your brand has a consistent and recognisable appearance across all touchpoints by following these rules.
Developing a brand is a continuous process, and we're here to help you along the way. To determine the success of your brand strategy and make the required adjustments, we regularly evaluate brands. Additionally, our team offers brand management services, keeping an eye on brand mentions and reputation while recommending proactive steps to uphold a positive brand image.
At Success Arena, we mix innovation, planning, and technical know-how to support the growth of your brand. Our devoted team is committed to providing outstanding outcomes and assisting your business to stand out in the marketplace. Contact us right now to go over your brand creation requirements and start your exciting journey to success.